Doll's Beanie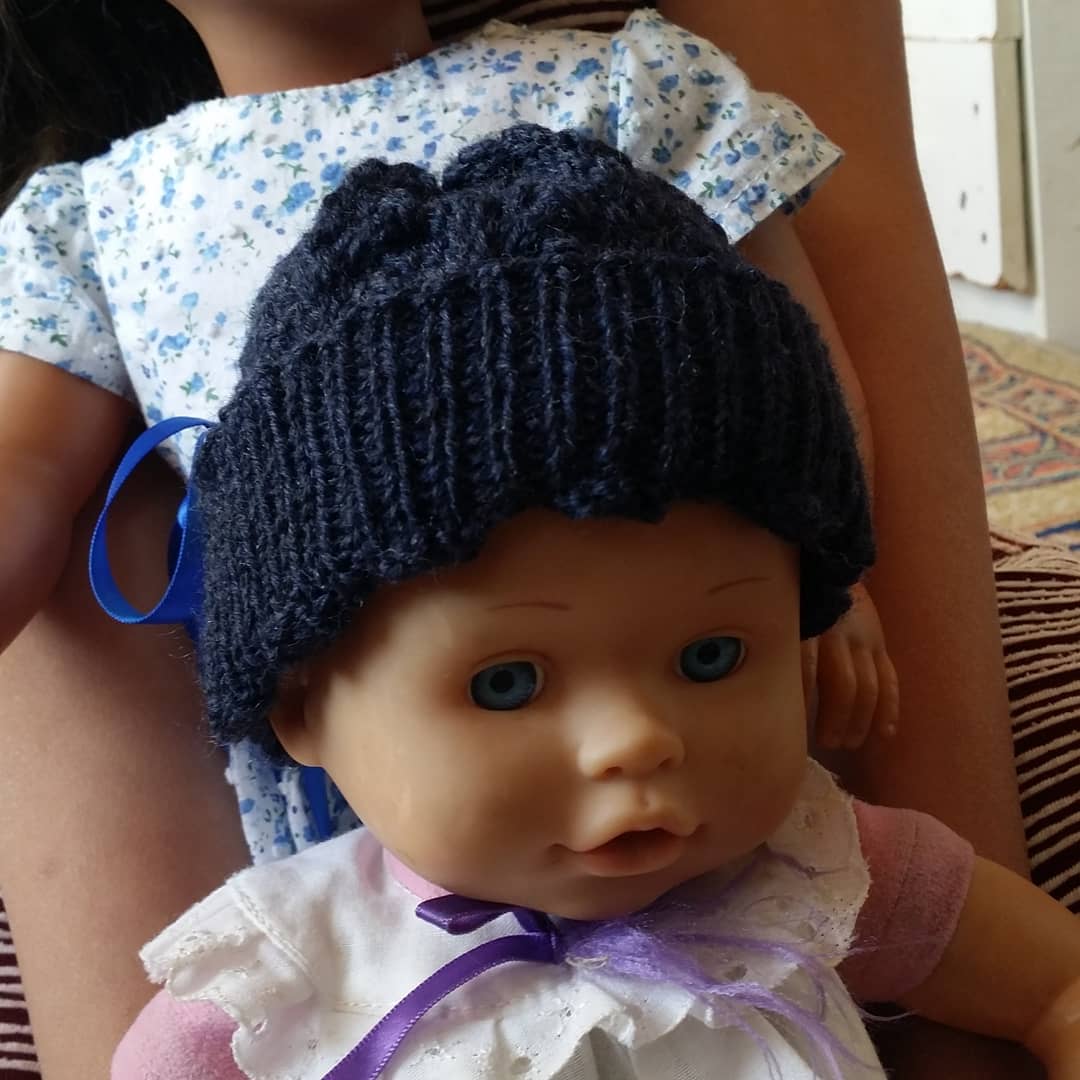 Date started: Sat 17 Apr 2021
Date completed: Tue 27 Apr 2021
Needle Size (mm): 2
Tags: hats doll clothes
I cast on 88 sts, planning to make a sock. I was going by the instructions that came with my Addi Crazy Trios. The wool is a special sock wool from Germany, 75% wool, 25% nylon.
Here's the beginning: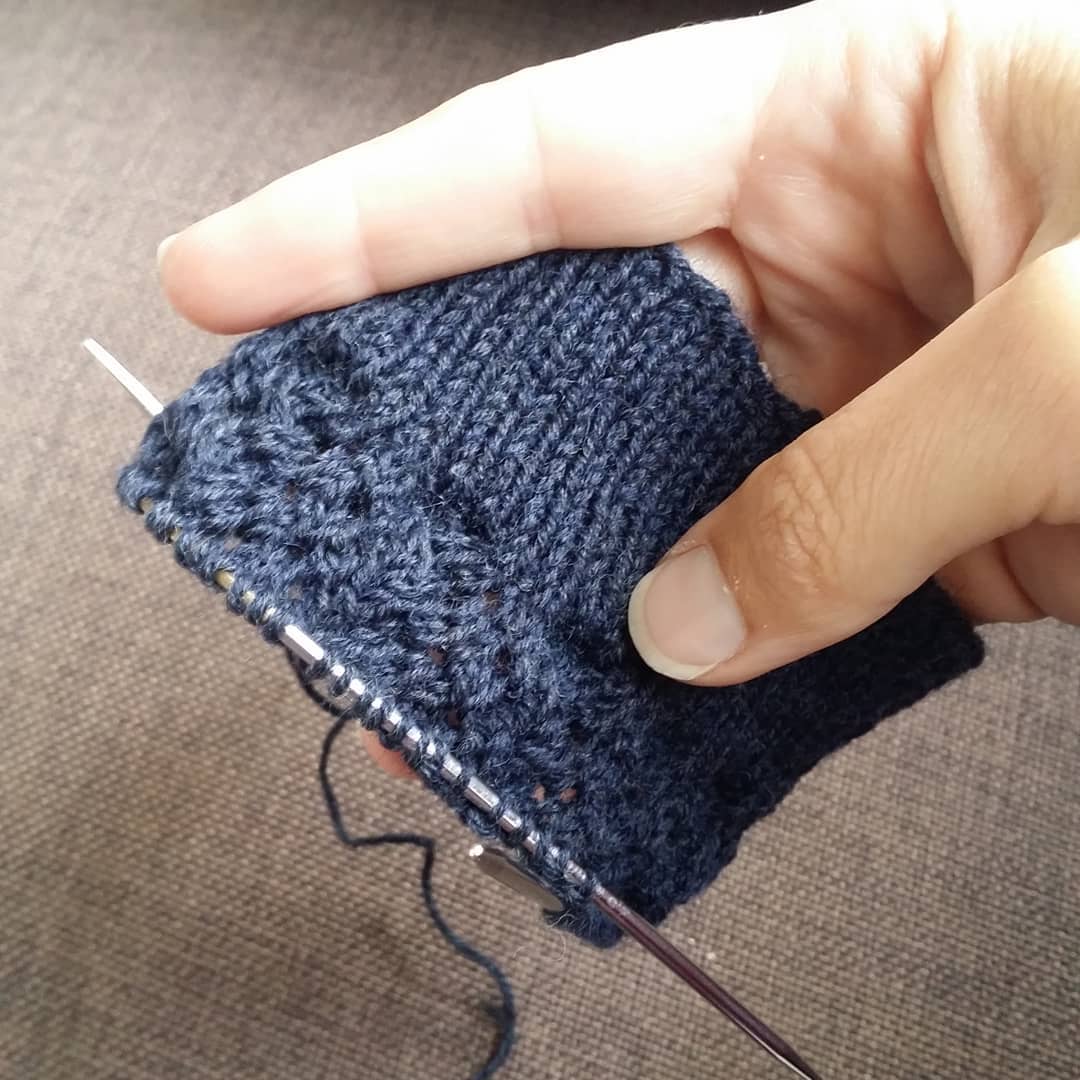 The pattern is one I had used for a purple pair of socks in DK wool. The pattern seemed to disappear in the finer, darker wool.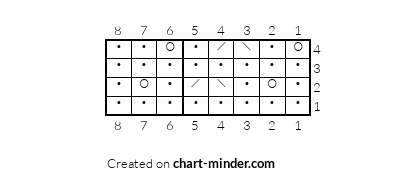 comments powered by