Baby Blue Doll Socks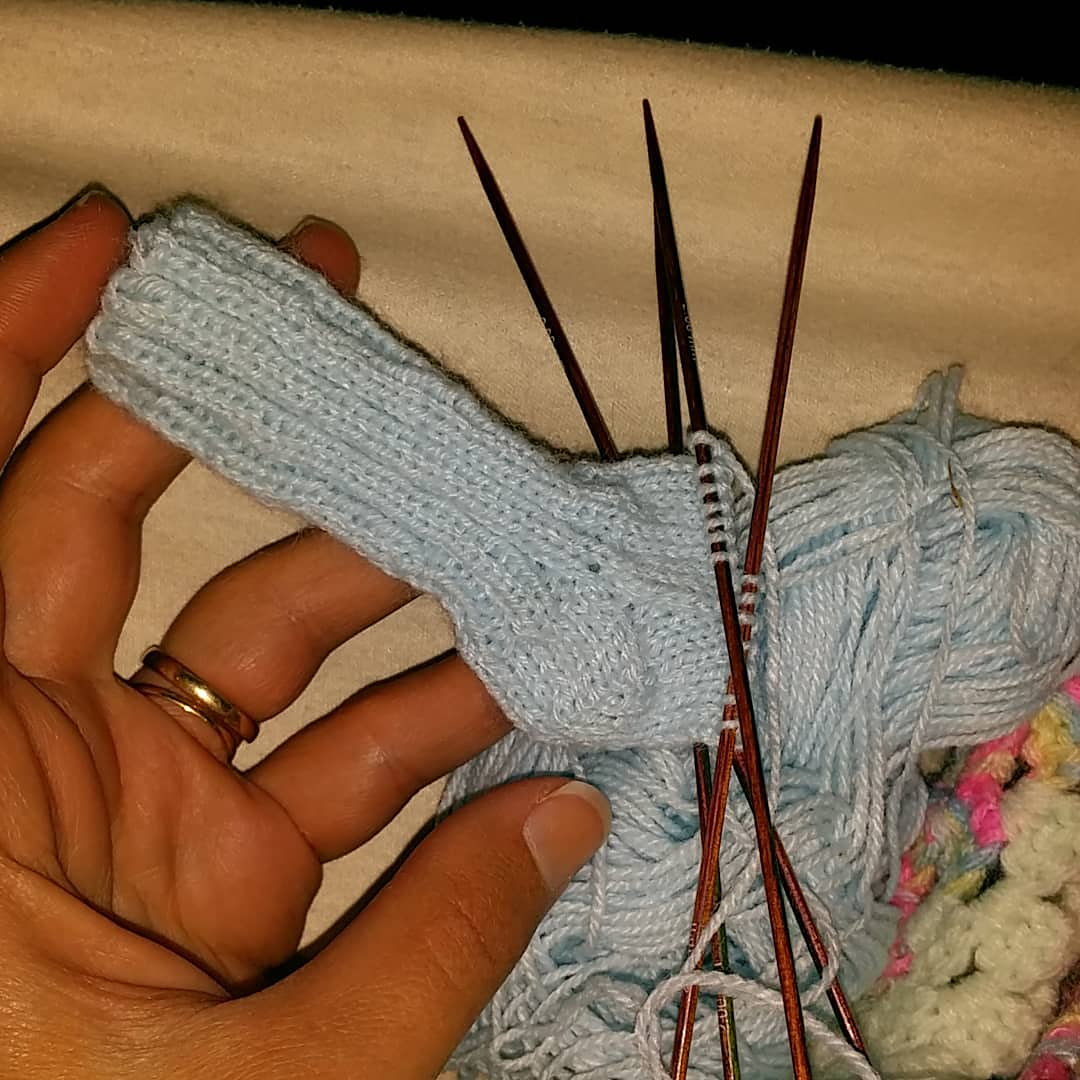 Date started: Sun 22 Jul 2018
Date completed: Fri 10 Aug 2018
Pattern Name: American Girl Socks
Needle Size (mm): 2
Tags: doll clothes socks
I cast on 34 sts and did K2P2 rib, with one K4 thrown in for the centre back of the sock, then reduced to K3 centre back after 1 inch, and then K2 for half an inch.
It's an acrylic baby yarn, soft and lasts forever.
I can't remember when I cast on, but vaguely uneasy about adapting the pattern, but it's worked out alright. Not my favourite, but passable. The cuff sat in a box for many months - I was very happy to find it again, as they are my favourite dpns.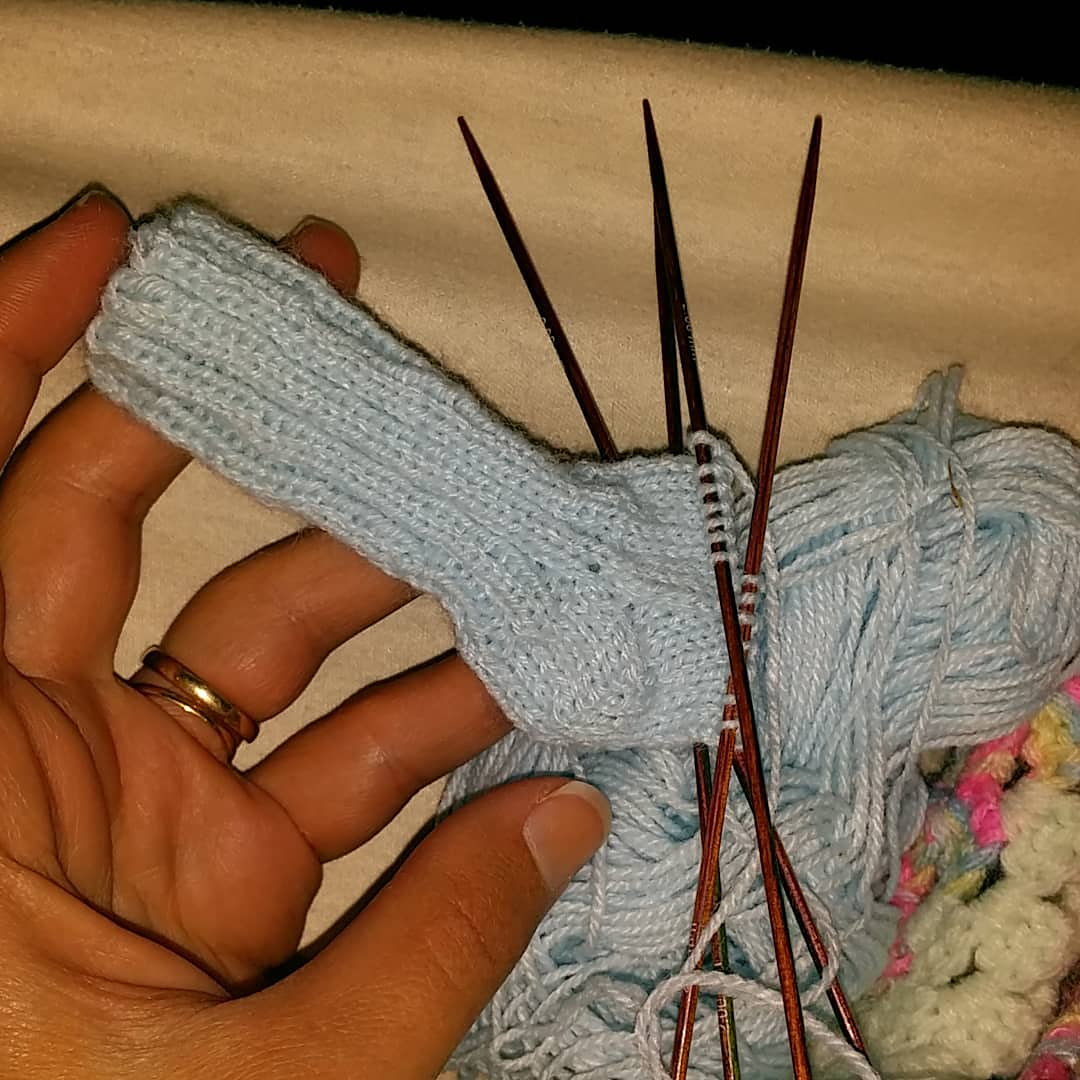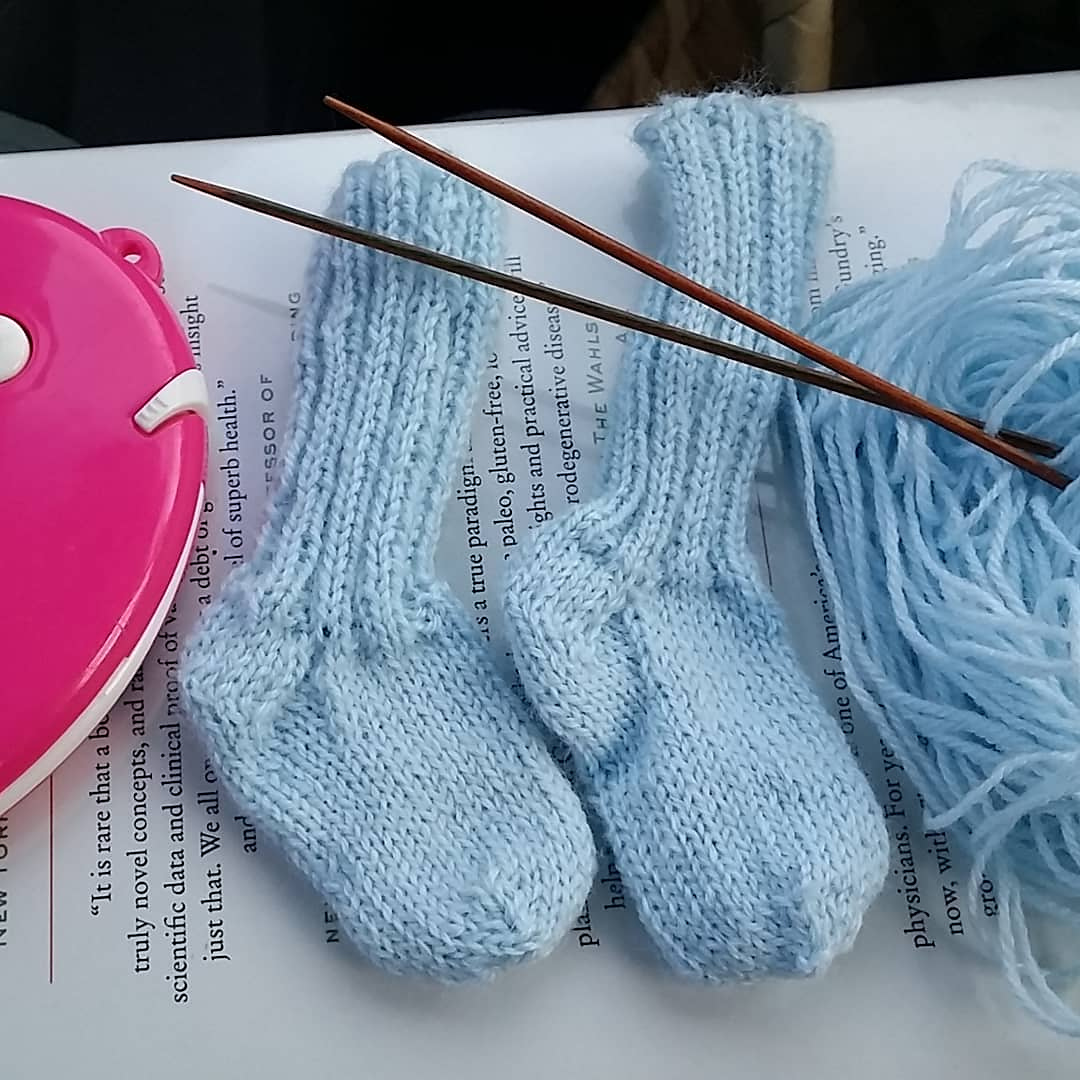 comments powered by