Red Improv Socks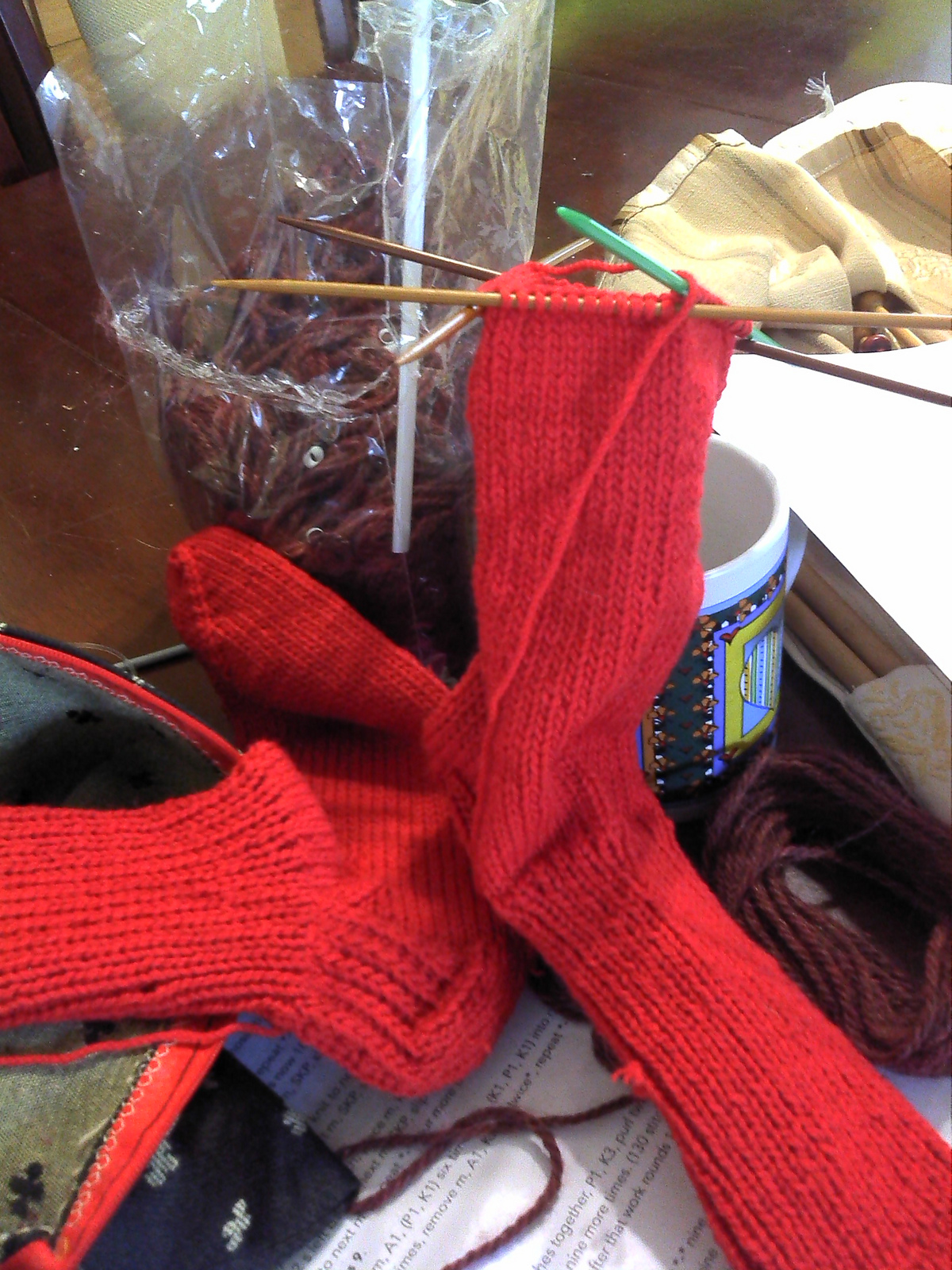 Date started: Fri 23 Nov 2012
Date completed: Sat 24 Nov 2012
Pattern Name: ummm
Needle Size (mm): 3.25
Tags: socks
Almost finished these socks, but can't remember when I started them. I have been knitting them for a while, thinking I had a sock pattern in the knitting bag if I needed to refer to it, but now I actually read the pattern, it is totally different. I'm knitting top down and the pattern is for a universal toe up sock from Knitty.
I did muck up the pattern earlier - decreasing too much at the instep for the first sock, which made it too tight for me, so made a short foot so it would fit son #3. Then second sock I figured out the mistake and got a sock that fits me, so went and frogged back the first sock and now I will have two red socks.
I'm hoping the wool is washable. Like most wool I have it is mystery 2nd hand yarn bought cheap. Previous socks have had a tendency to shrink in the wash and become felted socks for sons. Sons are good like that.
Turns out I was a little impatient with shaping the toe and they are a little short for me, even before washing. But Son #2 happily modelled for the photo and I'm sure they will be worn much.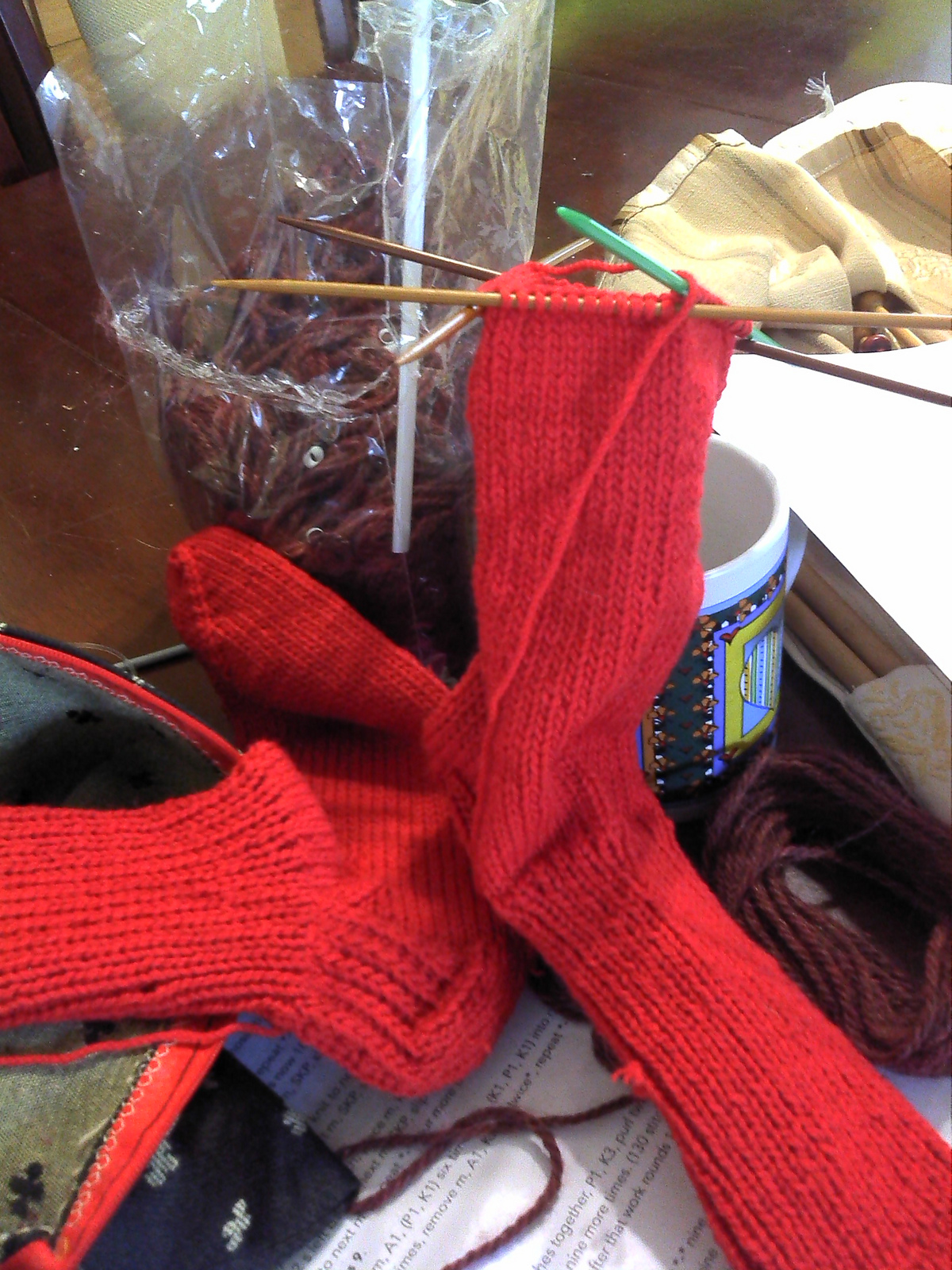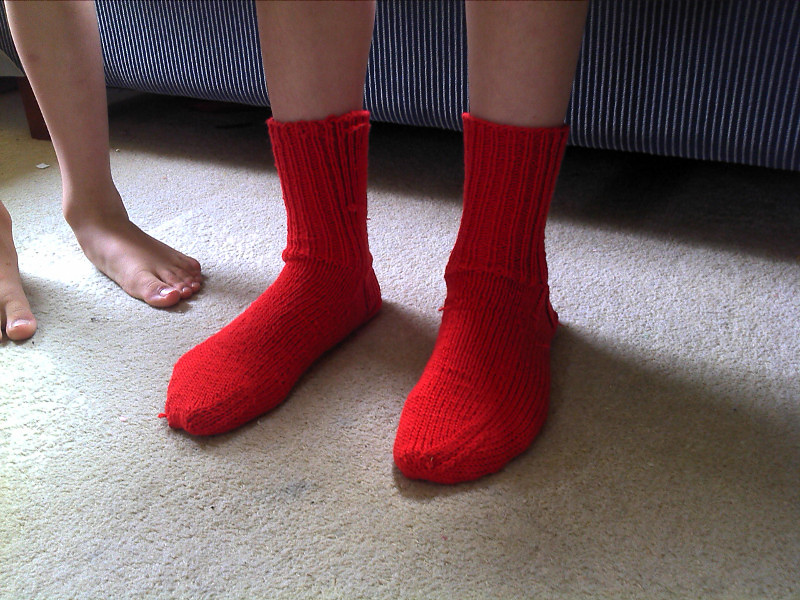 comments powered by