Rainbow Ganomy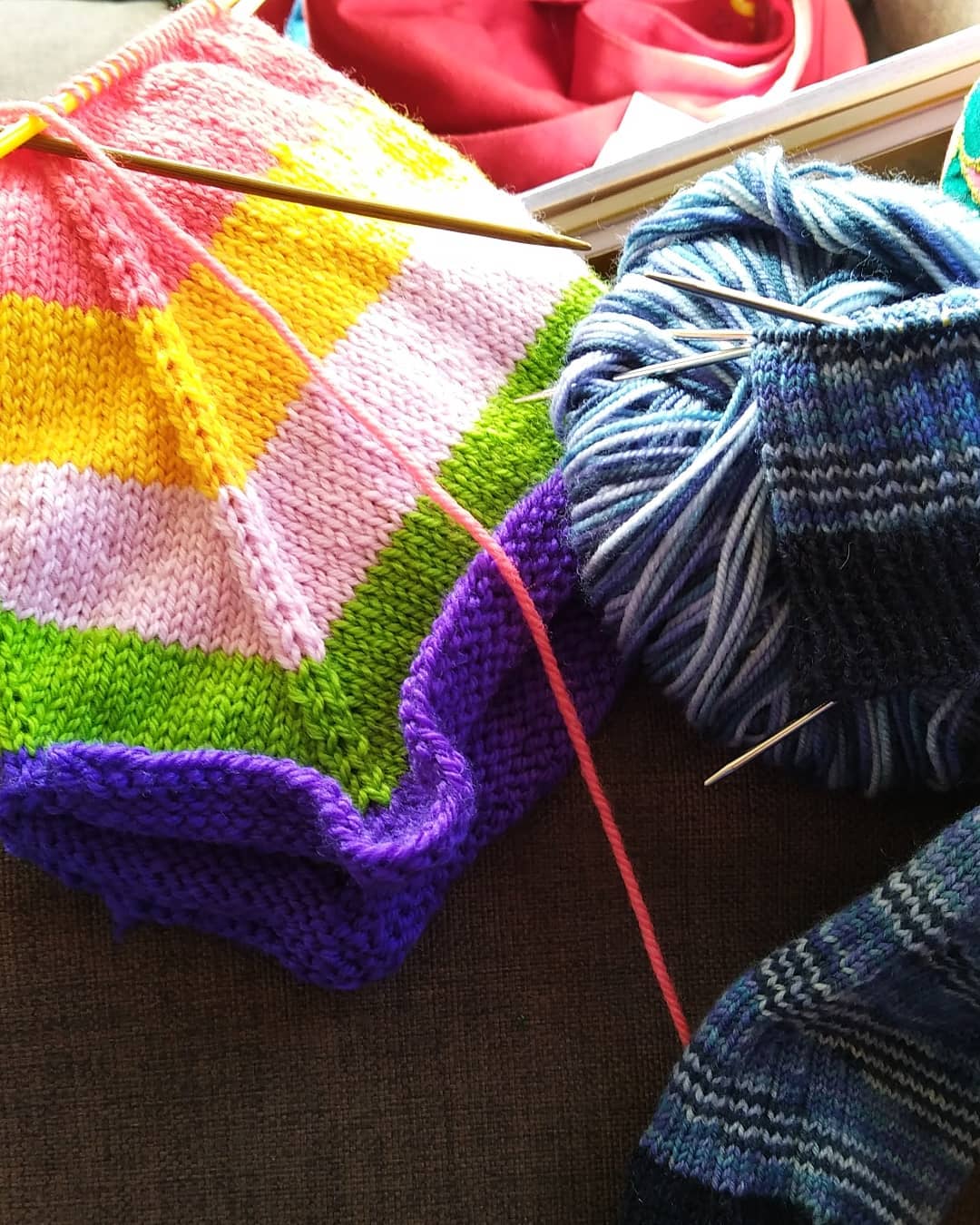 Date started: Mon 31 May 2021
Date completed: Tue 1 Jun 2021
Pattern Name: EZ Ganomy Hat
Needle Size (mm): 4
As a break from sock knitting, I used up some balls of merino wool superwash (8ply) in this Ganomy Hat. The balls were leftovers from my mother - less than a whole ball of each colour.
I've always found it a bit of a gamble as to how many stitches to cast on. The shaping kinda eats up the width. This was with 100sts and fit a four year old.
I divided it 17:33:33:17 for the sections between the shapings.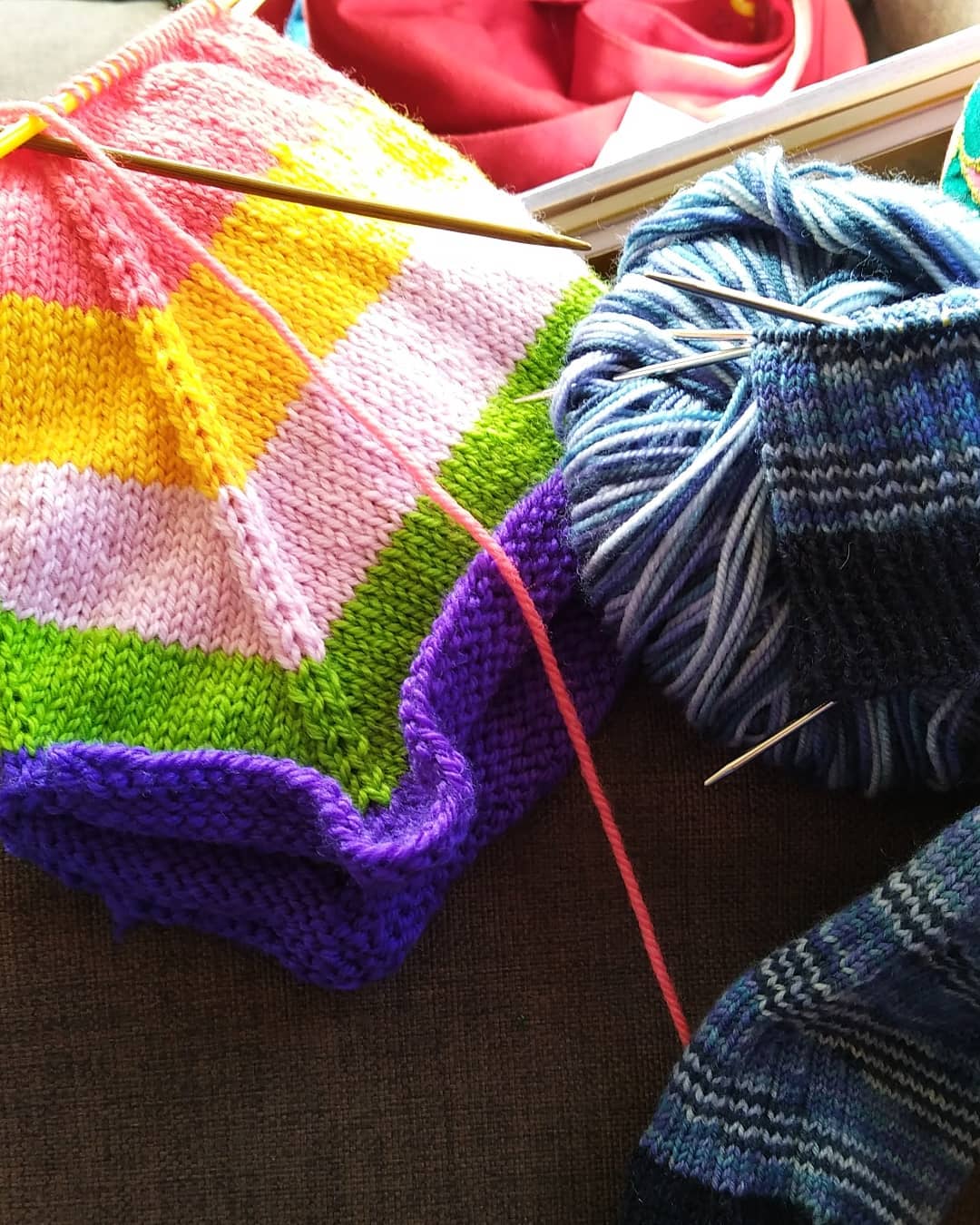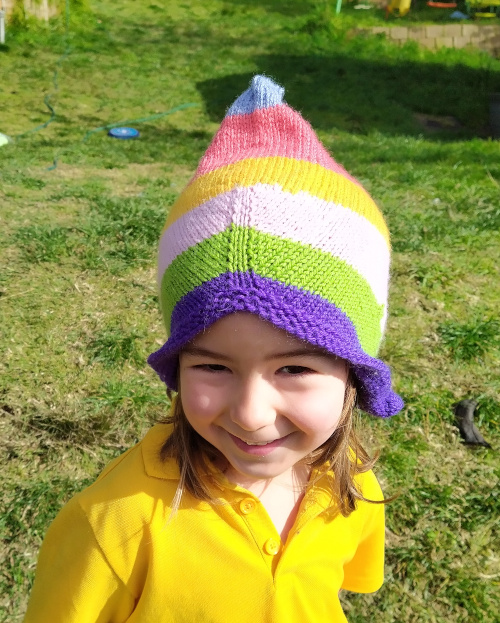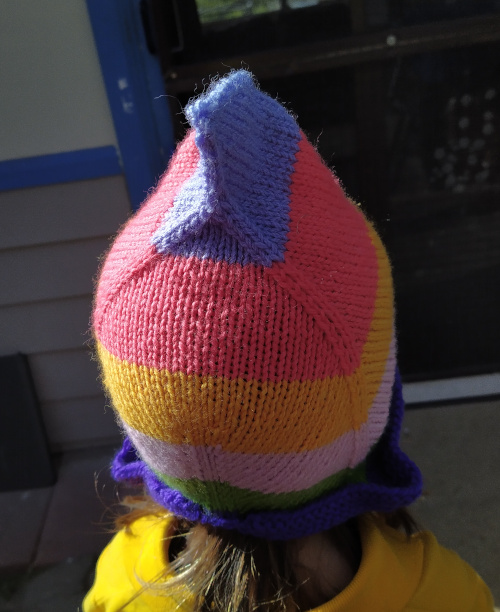 comments powered by