ProToe up socks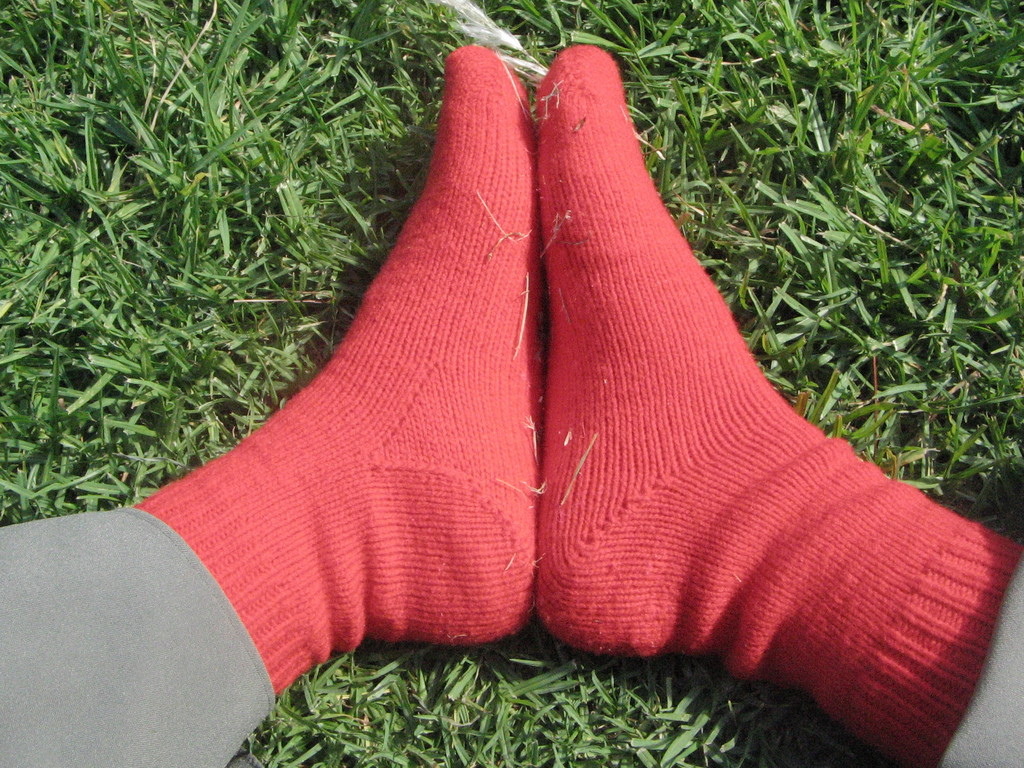 Date started: Thu 10 Feb 2011
Pattern Name: Universal Toe-Up Sock Formula
Tags:
The right sock followed the formula. The left sock made a sort of gusset for the heel. They both work. Also used a sideways garter stitch cast off as the only stretchy one I could get my brain around at the time.
Just reading Tertullian's On Women's Apparel and this bit jumped out:
It had escaped Him, when He was bidding the universe to come into being, to issue a command for (the production of) purple and scarlet sheep!
Well, long ago I bought some pure wool scarlet socks - yes, vanity and all that - but I lost them, so seeing this wool only 50c a ball I bought it and made socks. And now, just like a second Eve I've made socks from what's left for my son - my husband would never wear scarlet socks.
comments powered by