Susie Rogers' Reading Mitts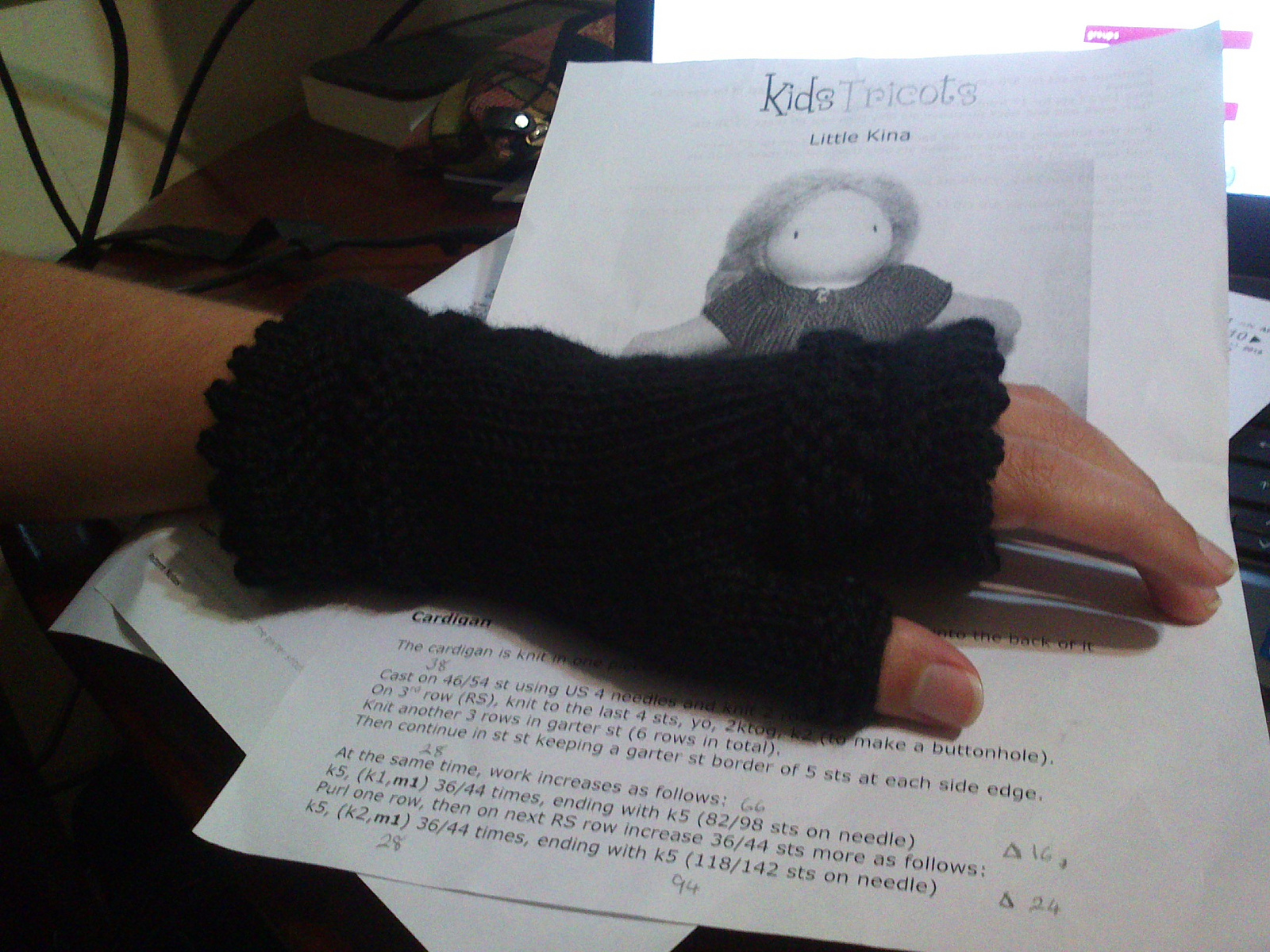 Date started: Tue 15 Dec 2015
Date completed: Wed 23 Dec 2015
Pattern Name: Susie Rogers' Reading Mitts
Needle Size (mm): 3.75
Tags:
16-12-2015
the first thumb cast off was a bit tight - need some sort of stretchier bind off there.
24-12-2015
Second thumb I used a bind off from Knitter Almanac, the one with a darning needle and lots of loops.
Also knitted in the turned up parts for the picot edge - fiddly but worthwhile.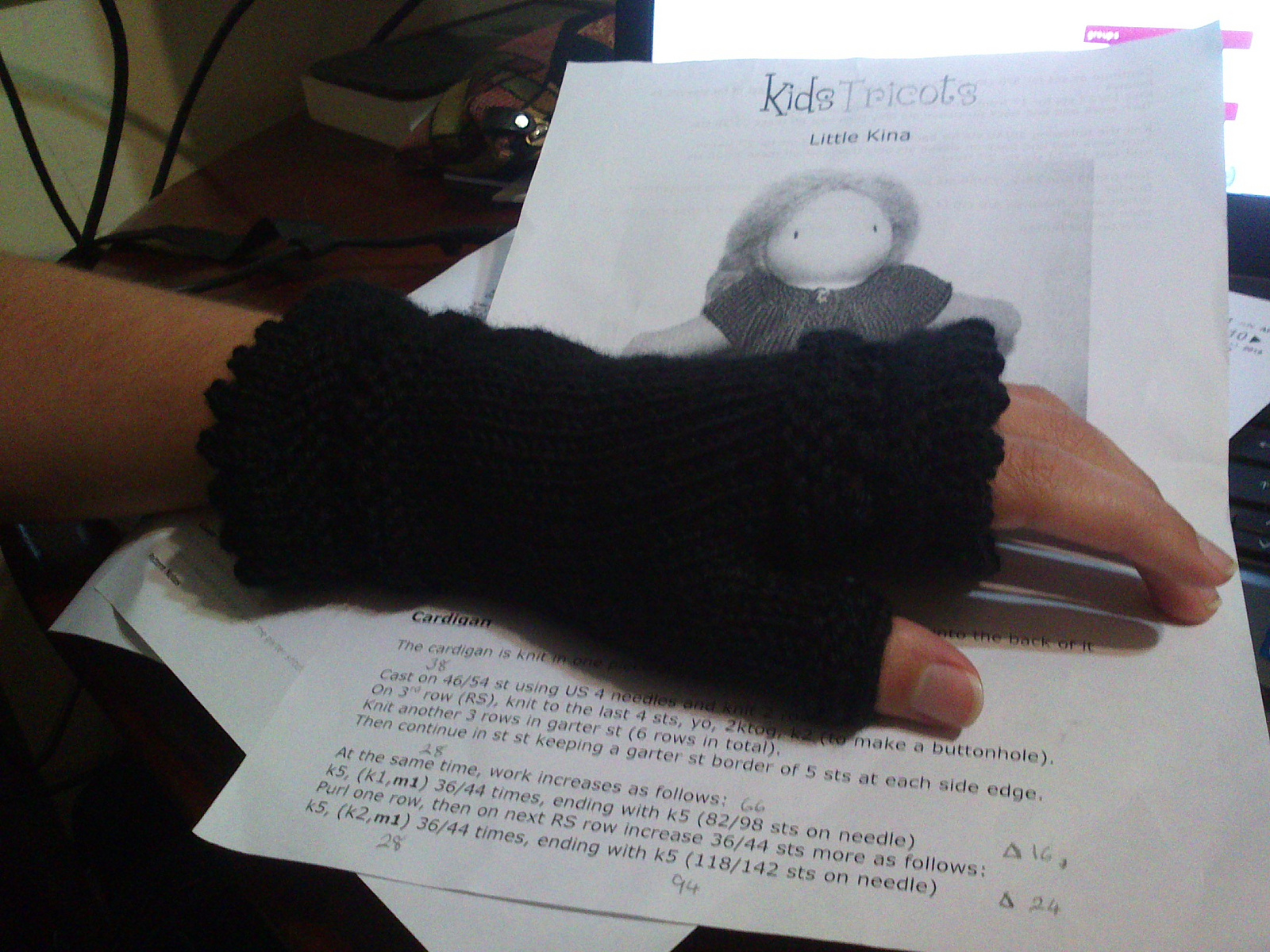 comments powered by