Nennir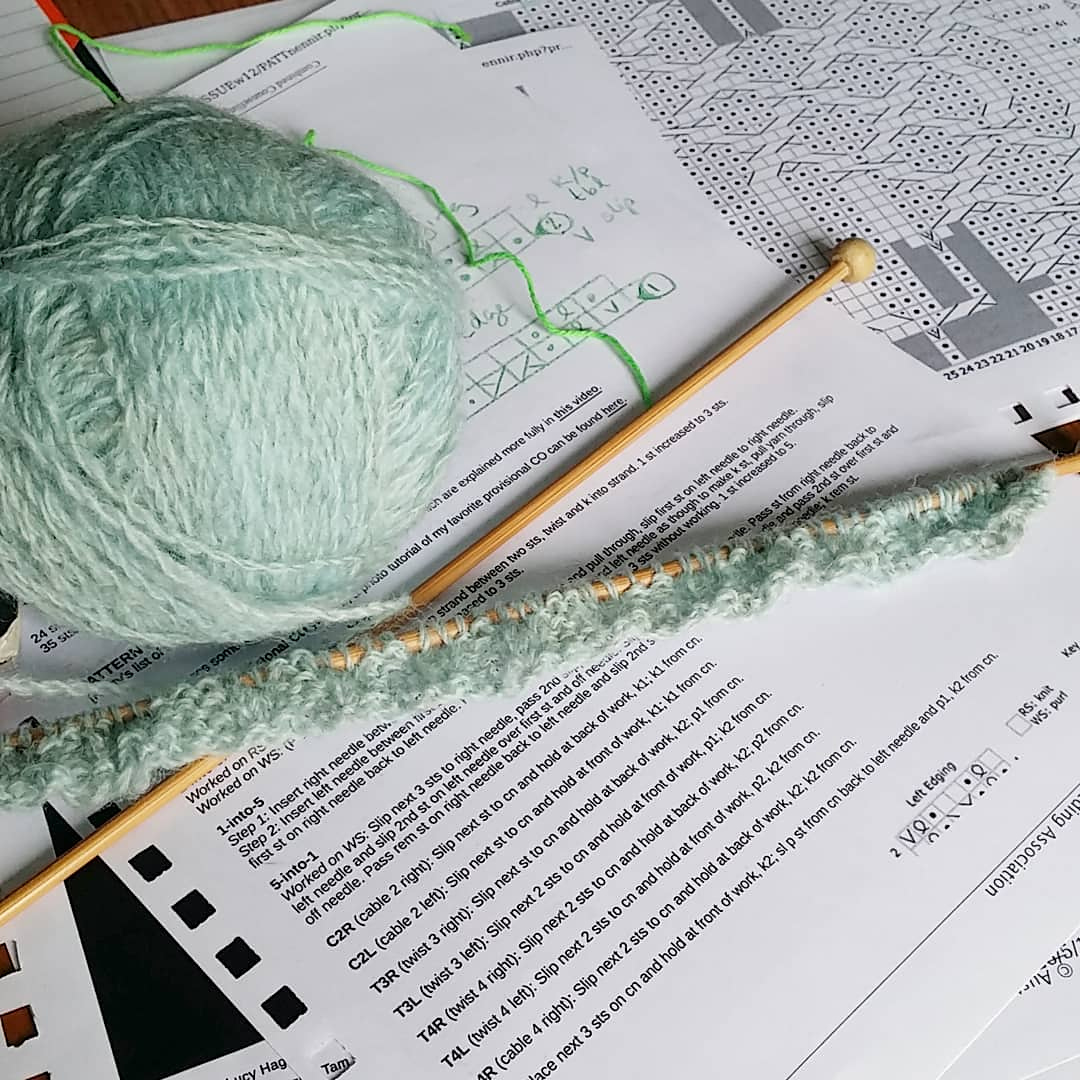 Date started: Mon 4 Jun 2018
Date completed: Tue 18 Dec 2018
Pattern Name: Nennir
Needle Size (mm): 4
Tags:
Urged on to try this by benedicta. It's all her fault.
Taking the plunge and see how the fancy celtic cables work out. Starting with some ribbing to line up with the cables to make more a scarf thing rather than the provisional cast on and grafting to make a cowl.
Lucy Hague's website is great, and there's a free coupon for signing up for her mailing list. I can't decide which pattern to get so starting with this freebie first. I like the cruciform bit in it too.
17-11-2018
Lost the pink cable needle and one of the bamboo knitting needles. Bought embarrassingly bright pink plastic 4mm needles as sort of replacements - the regular steel needles tend to slip out, the plastic and bamboo have a little more friction and less weight.
I have a bamboo cable needle, but it's grooved, which helps keep the stitches on the needle, but makes it a pain to get the stitches off the needle! Why!!! Might not be so much an issue with a nice schmooth yarn, but I'm using handspun fuzziness. So I'll put up with the steel cable needle for now, but keeping my eyes open for the ideal cable needle.
Pattern going well - managed to get the bottom of the cross right second time around.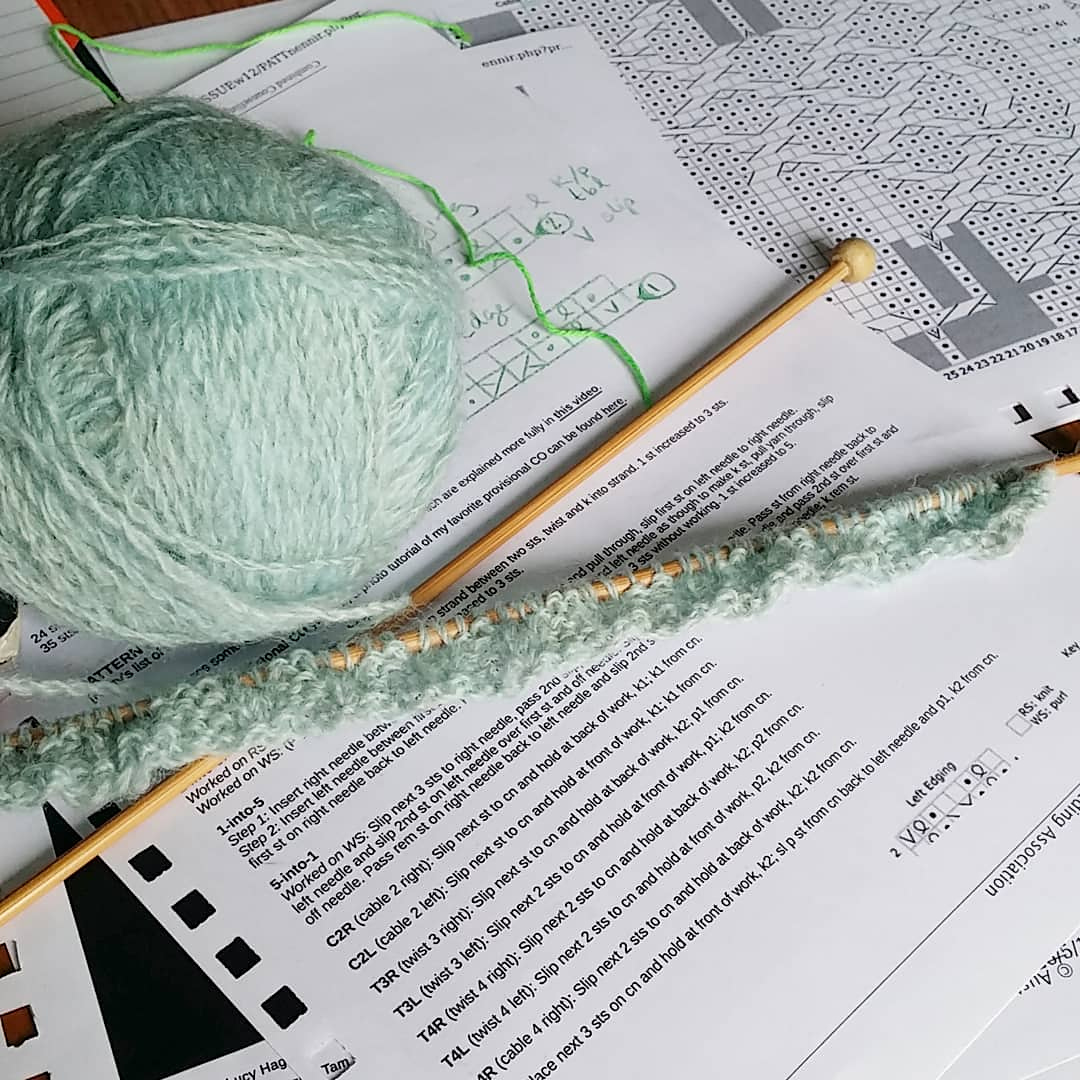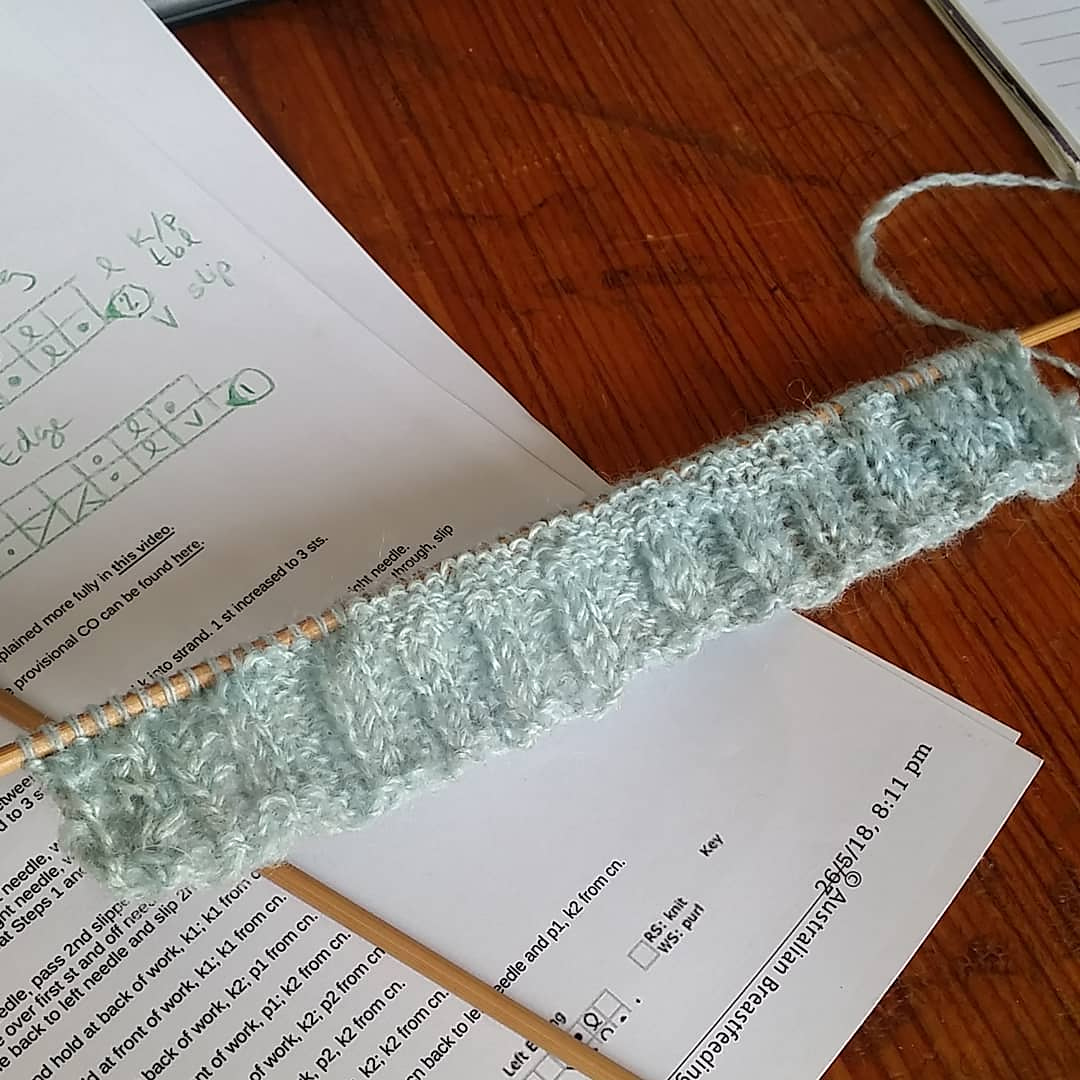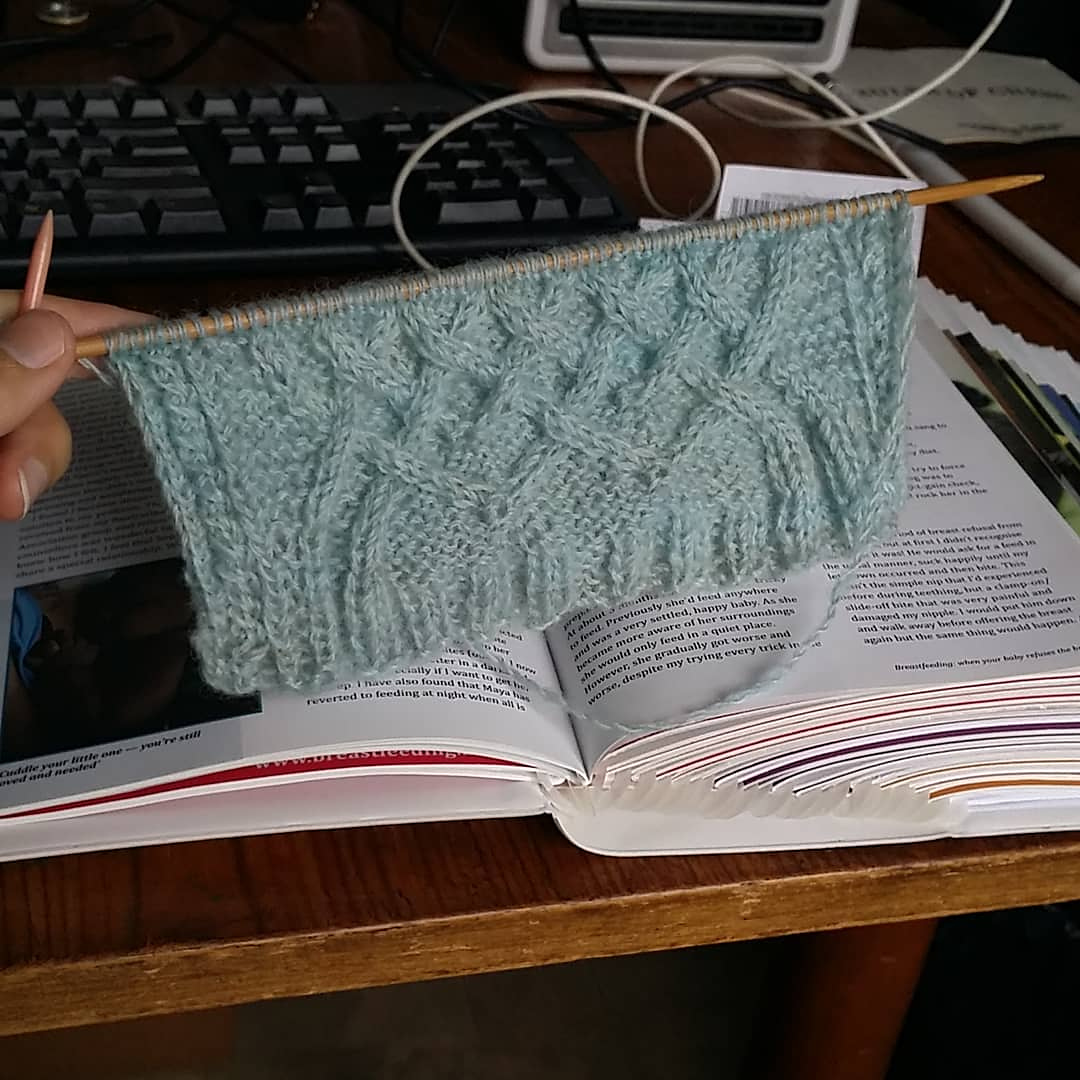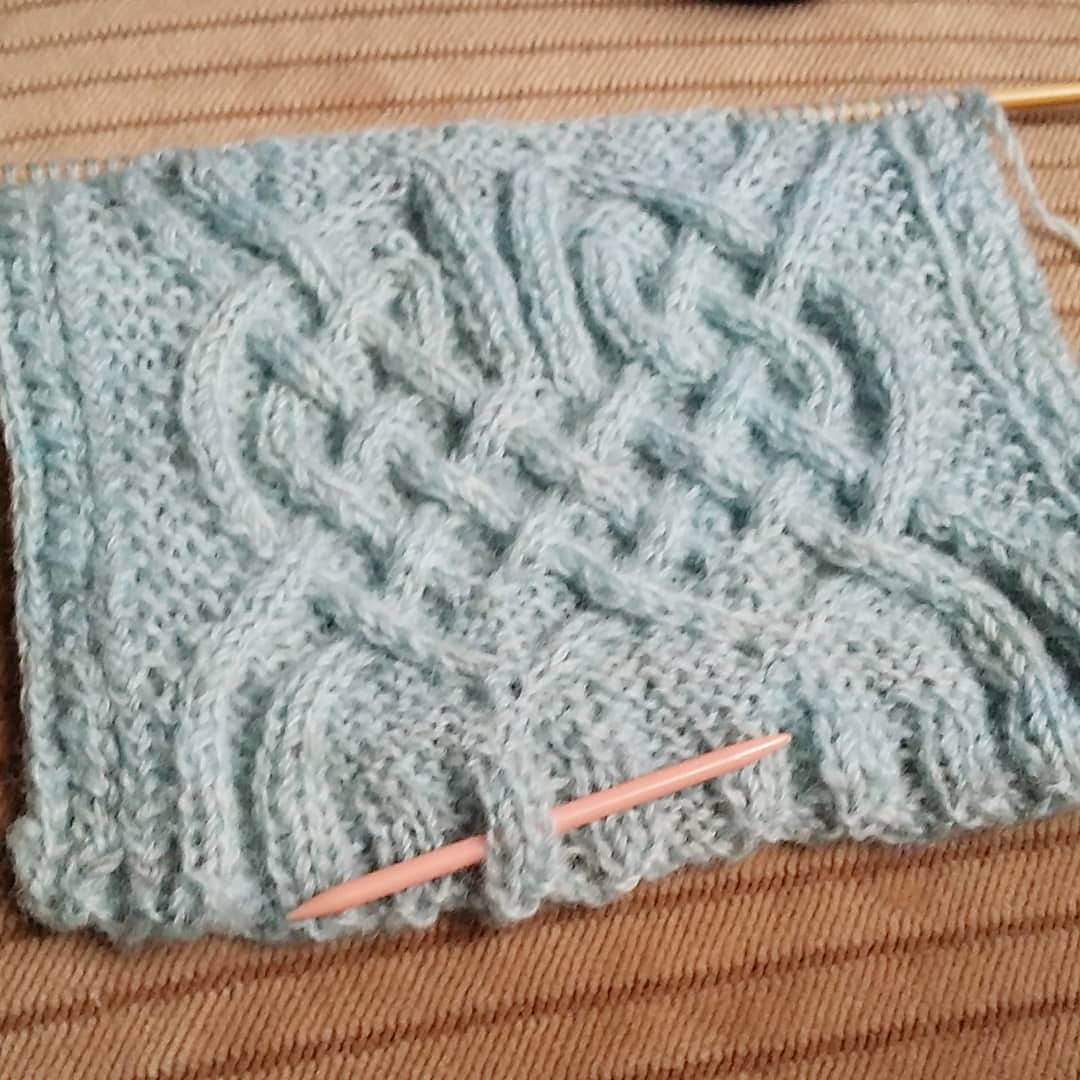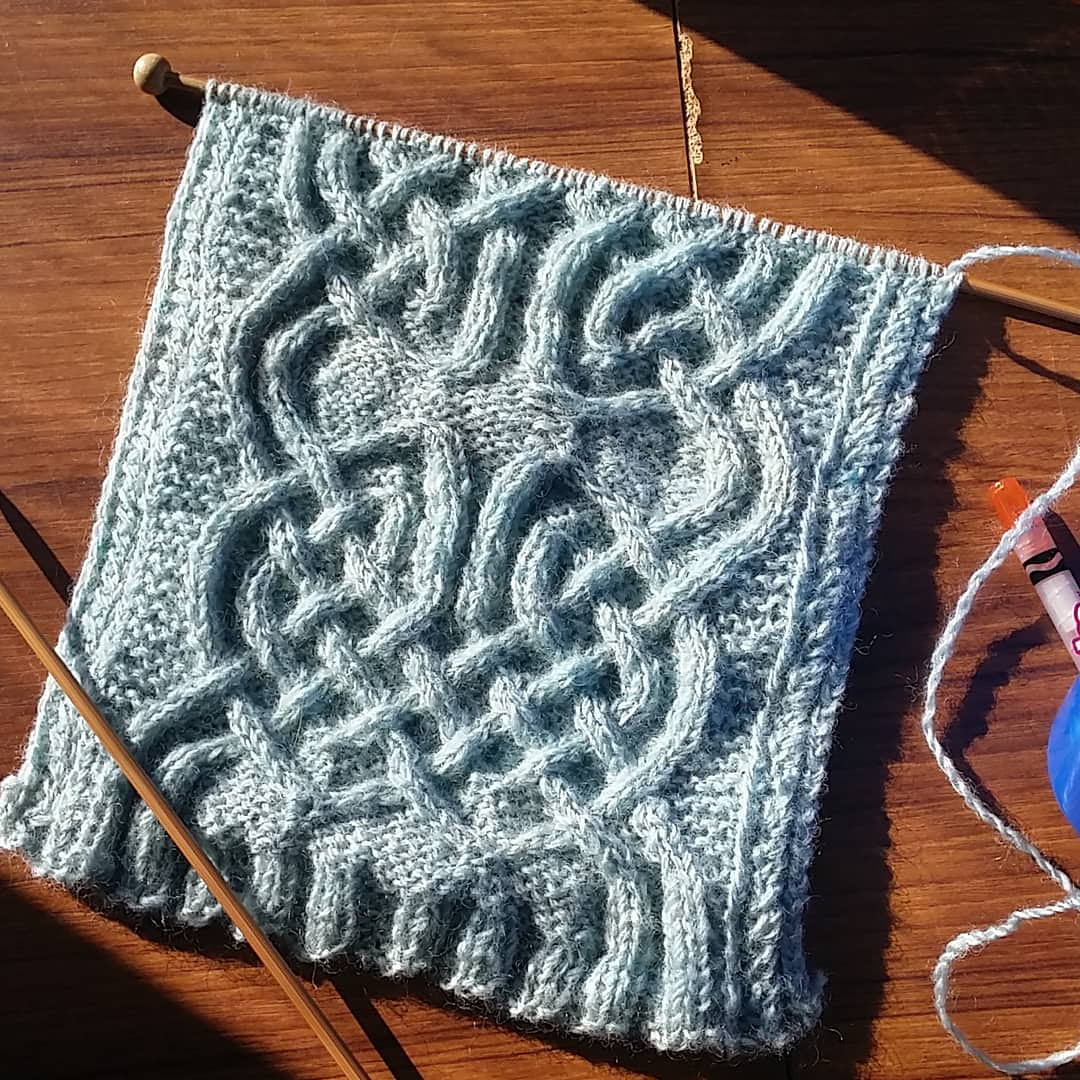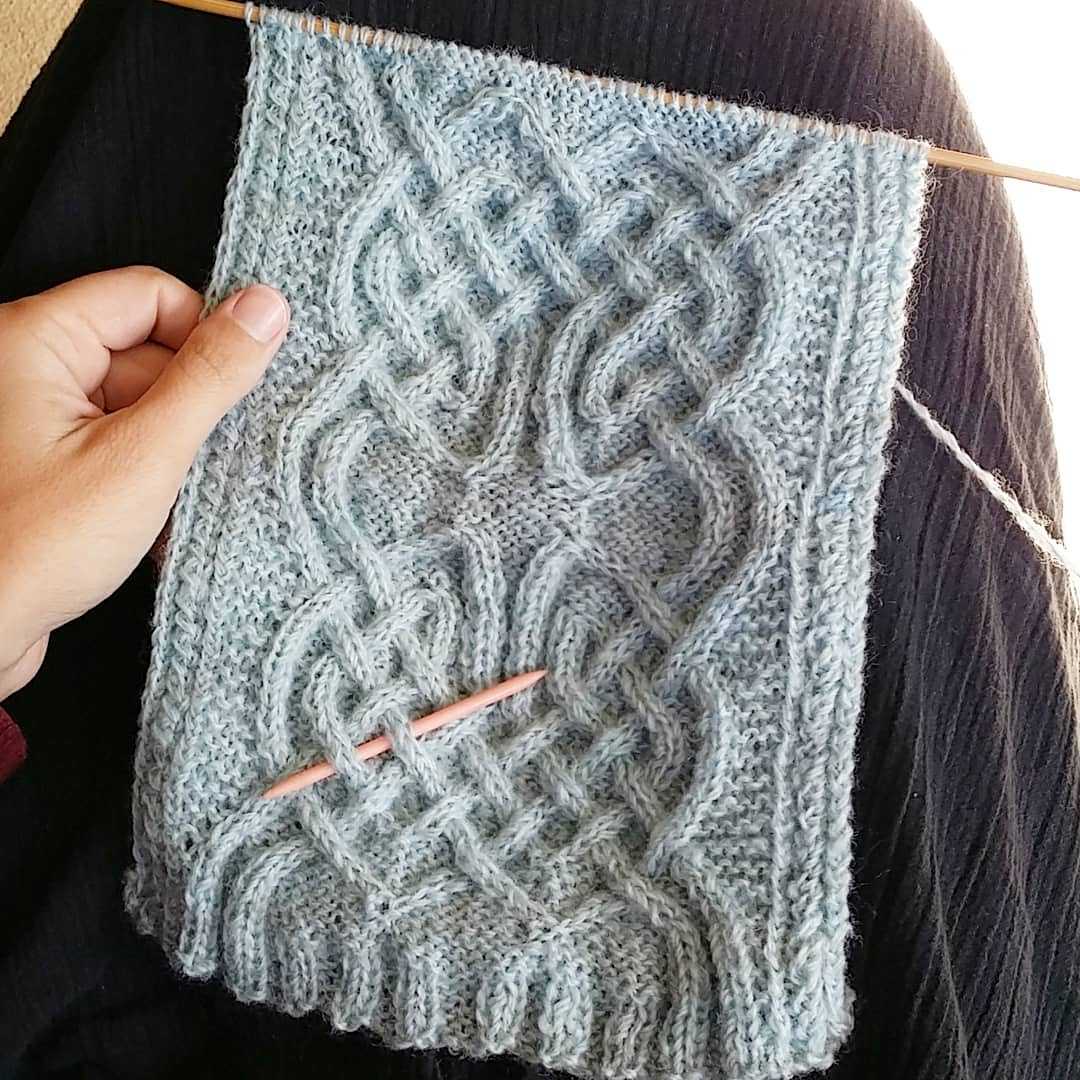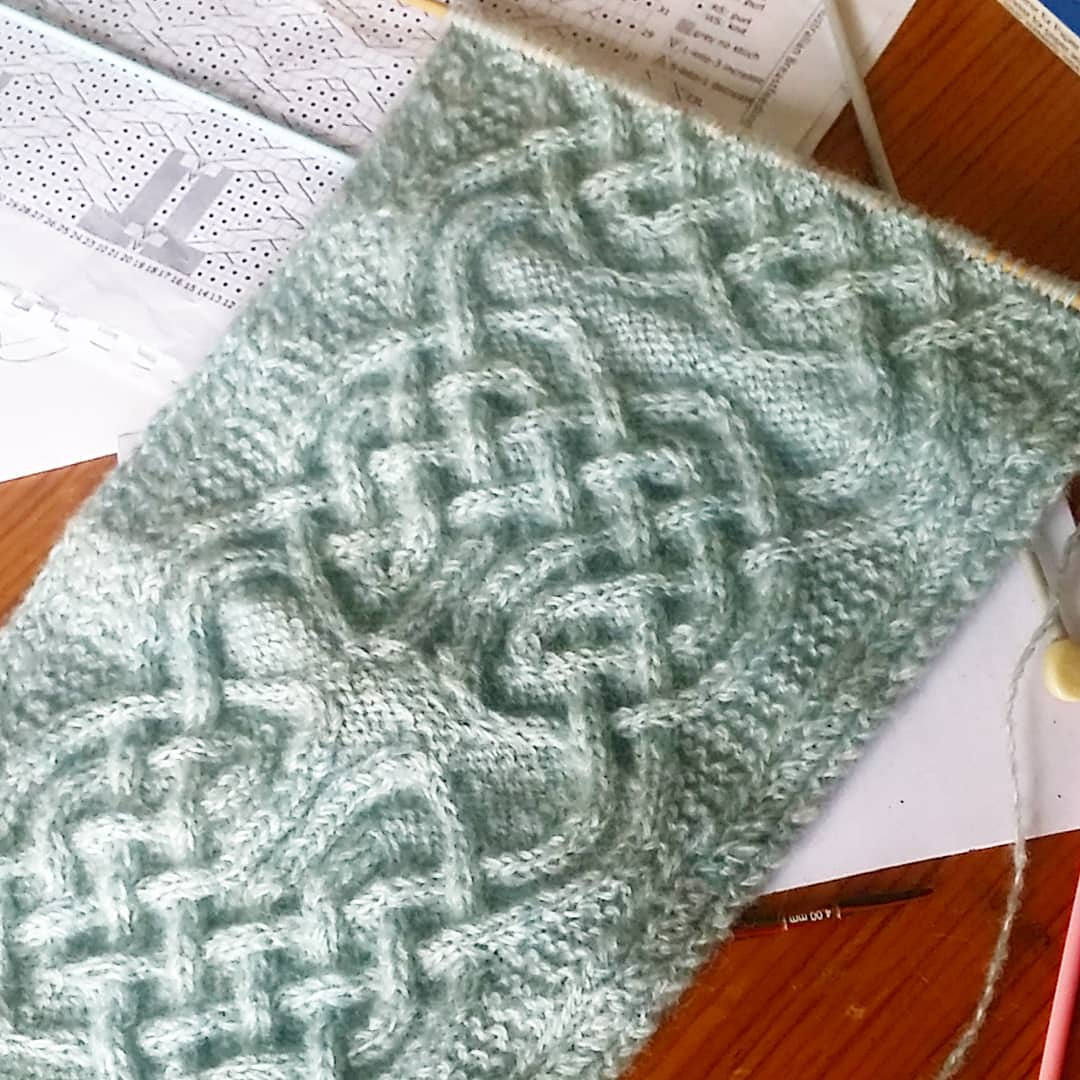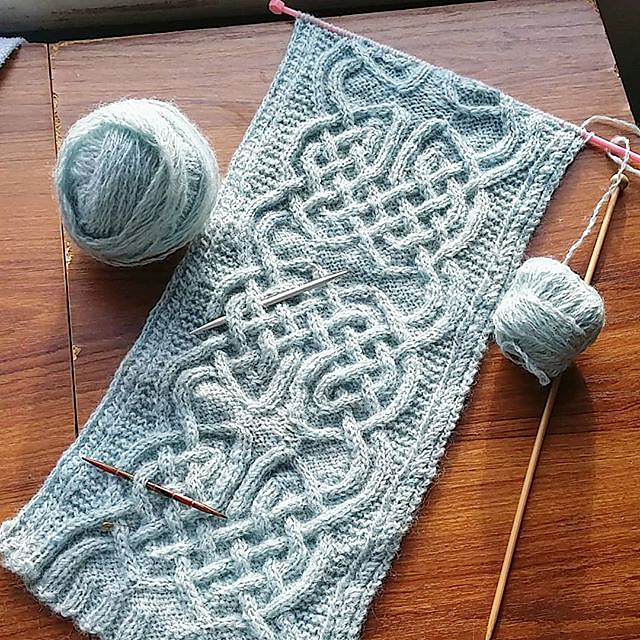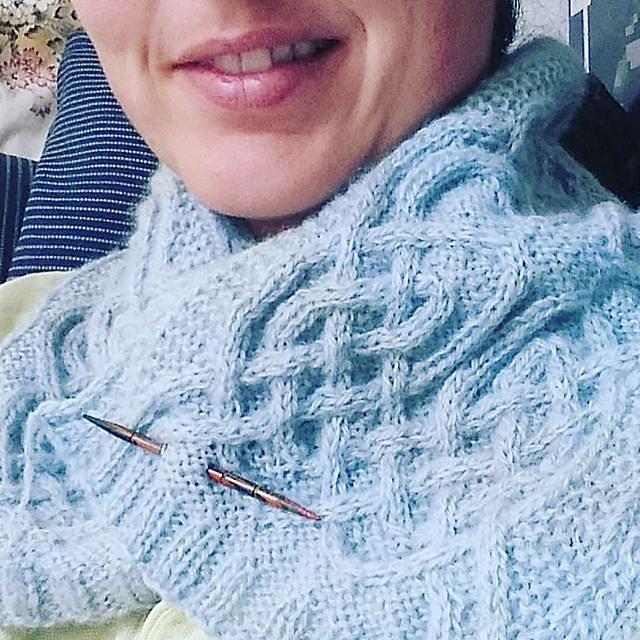 comments powered by