Little yellow sunshine socks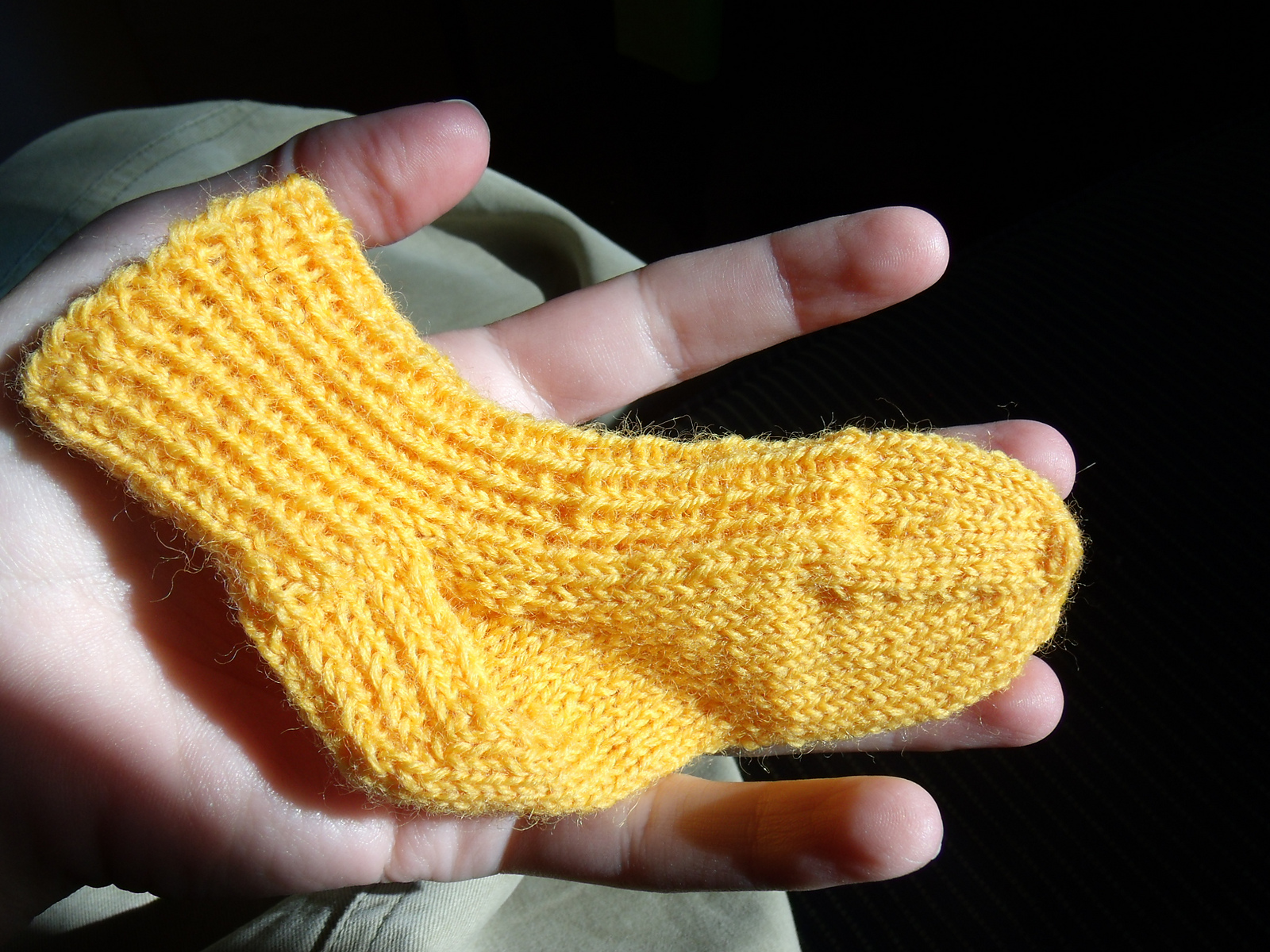 Date started: Fri 2 May 2014
Pattern Name: Tessa's basic sock pattern
Needle Size (mm): 2.5
Tags:
Basic baby socks. Casting on 40 sts and seeing how it goes. 1x1 Ribbing, continuing down the top of the foot.
The pattern is here: link text
The yellow sock is really cute, but way too small for my toddler, so I went to my bag and found a cuff in purple, 36sts around in double knit and kept going with that into a sock. And that fit, so I made another.
So now the toddler has a mismatch pair of thick acrylic socks which no shoe will accomodate.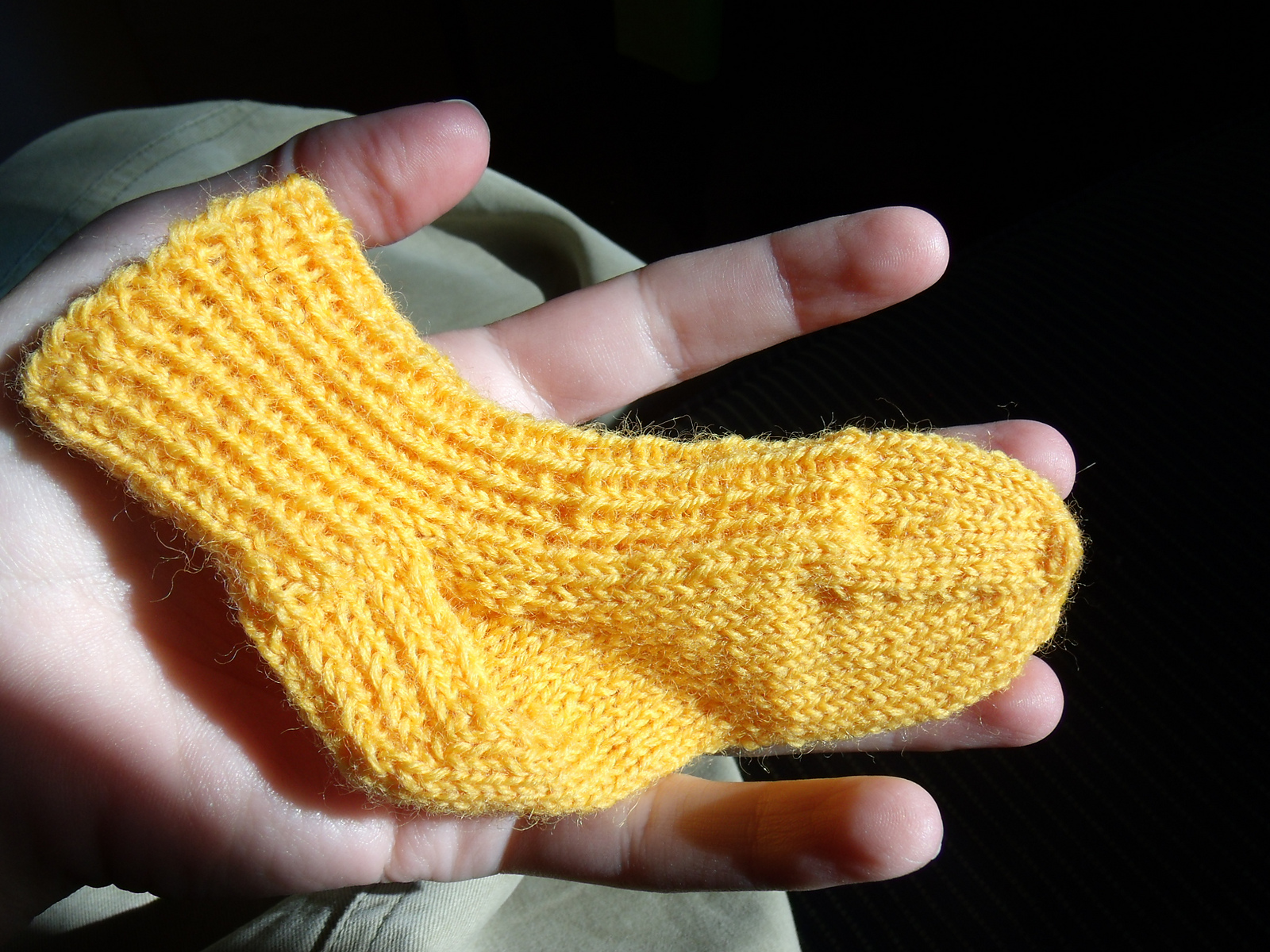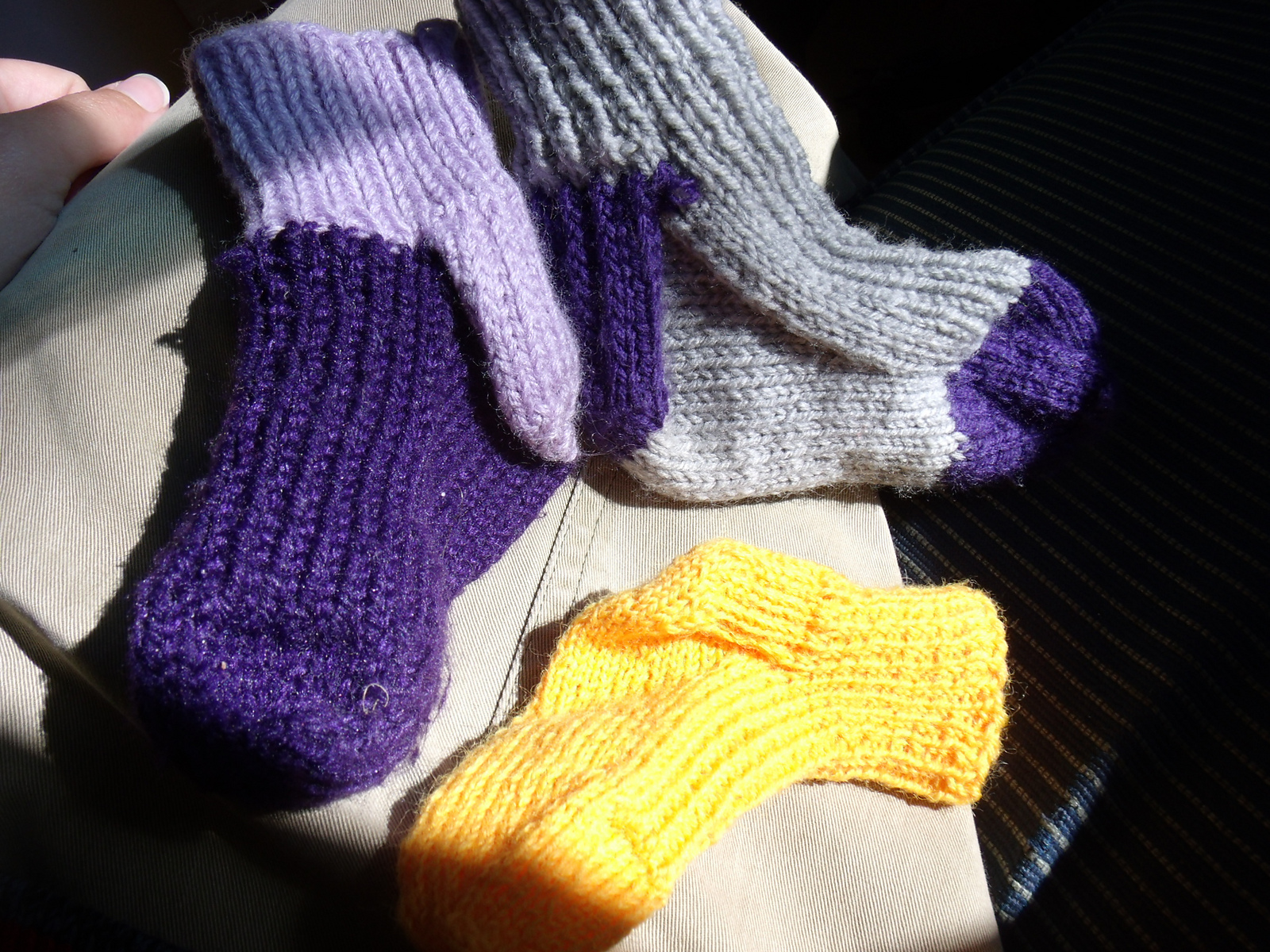 comments powered by