Gecko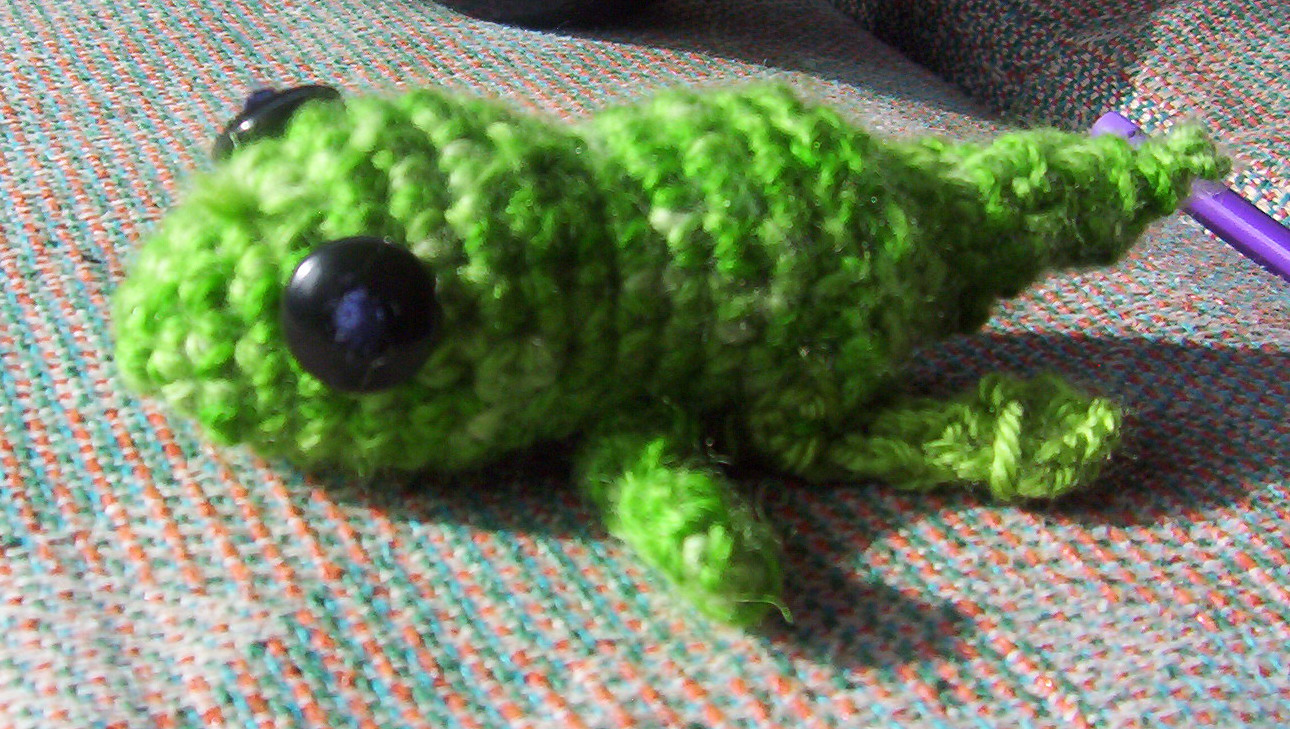 Date started: Thu 26 Jun 2014
Pattern Name: Gecko
Needle Size (mm): 3.5
Tags:
Using some home dyed wool, a bit thicker than regular DK, so I guess that makes it worsted. Finished the head and realised there wouldn't be enough for completing the pattern properly, so suggested Windpower could have a go at finishing it off as a comical gecko caricature.
Very nice pattern - will try it again with a better supply of yarn.
Also, couldn't find any safety eyes, so using buttons instead.
I only crocheted the head and shoulders. The rest is improvised by Windpower.
comments powered by