Chunky Lace Jacket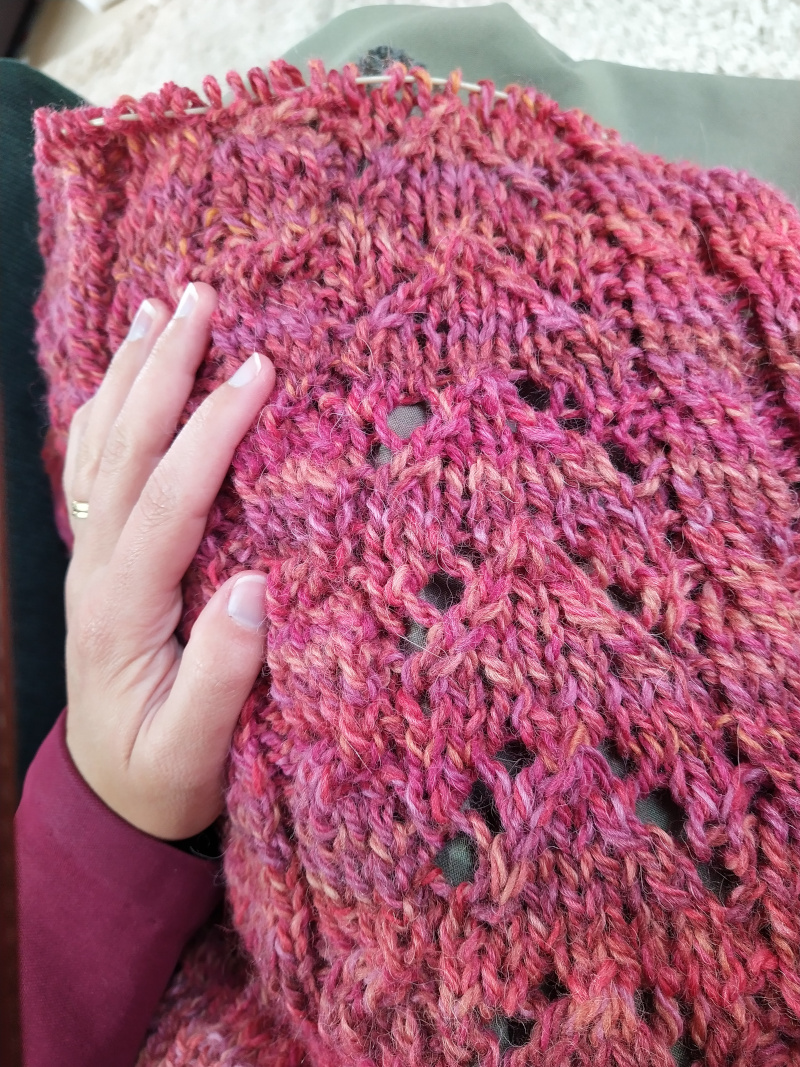 Date started: Wed 29 Sep 2021
Pattern Name: Lace Jacket
Needle Size (mm): 9mm, 8mm
Tags:
I'm having fun with this.
Huge needles.
My mother asked what was the biggest thing I had knitted, as so many of my projects are tiny. She had passed on to me a semi-finished jacket in Patons Jet, Wool & Alpaca, 30% Alpaca, 70% Wool. I started sewing it up, but it turned out with puffy shoulders, so I ended up frogging the lot.
So, now I'm working on my first jacket for myself!
It goes against my resolve never to become attached to a hand wash only garment, but so far another similar composition jumper which I finished off from a similar passed on project has survived, so maybe this shows a new phase of my life when I can once again enjoy sensitive fibre garments.
The pattern is a freebie I found through Love Crafts: "Lace Jacket" - Jacket Knitting Pattern For Women in Debbie Bliss Winter Garden. I like how long it is. With this heavy yarn, a lace pattern may help the available yarn go further and not be so bulky as a more tightly knit garment.
I went and bought a new circular needle(s) especially for this. The pattern says to do the ribbing and the waist with 8mm needles and I had some straight 7.5mms, which was fine until it came to picking up over 100 sts along the front edge then I needed something longer. This was just before our Premier allowed unvaccinated people to access frivolous, unnecessary luxuries like knitting shops, so it was the first time I had the opportunity to present my Vaccine Control Group Card.
The buttons are from my one and only overseas trip, being convinced to join in a service trip to the Philippines in my university days. So far they were too big for anything I came up with. They're actually a little small for the buttonholes, but I consider it a safety release feature which should prevent the fabric being strained excessively.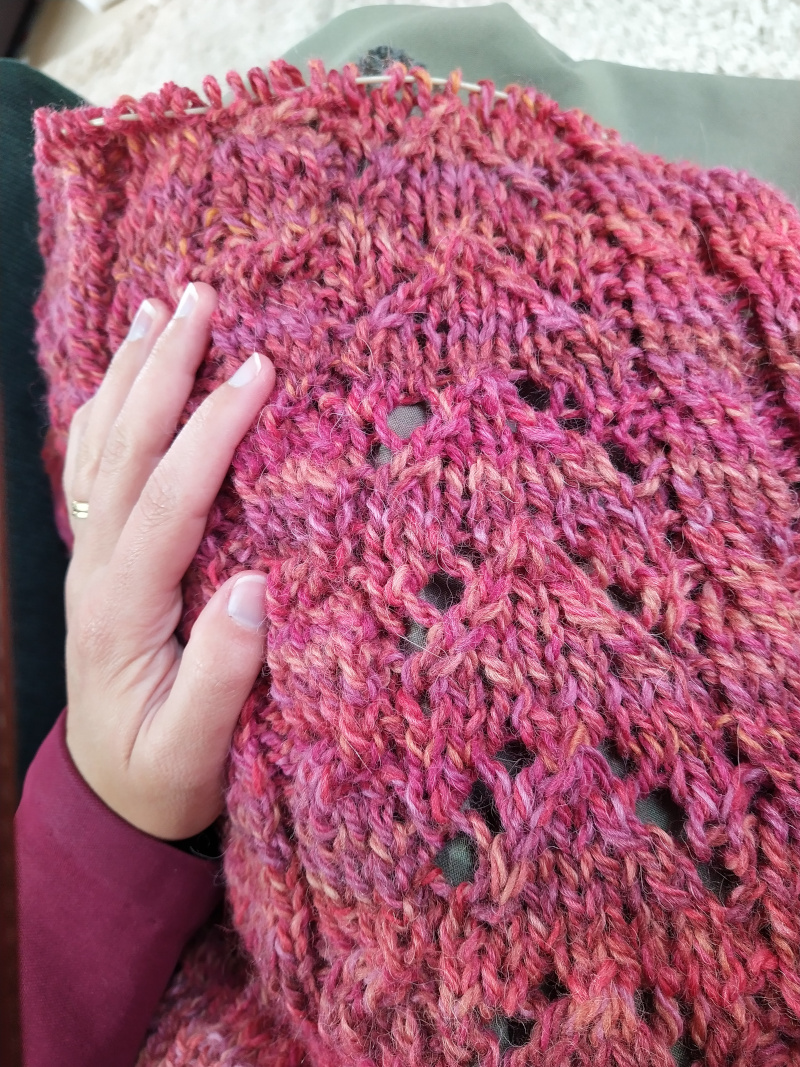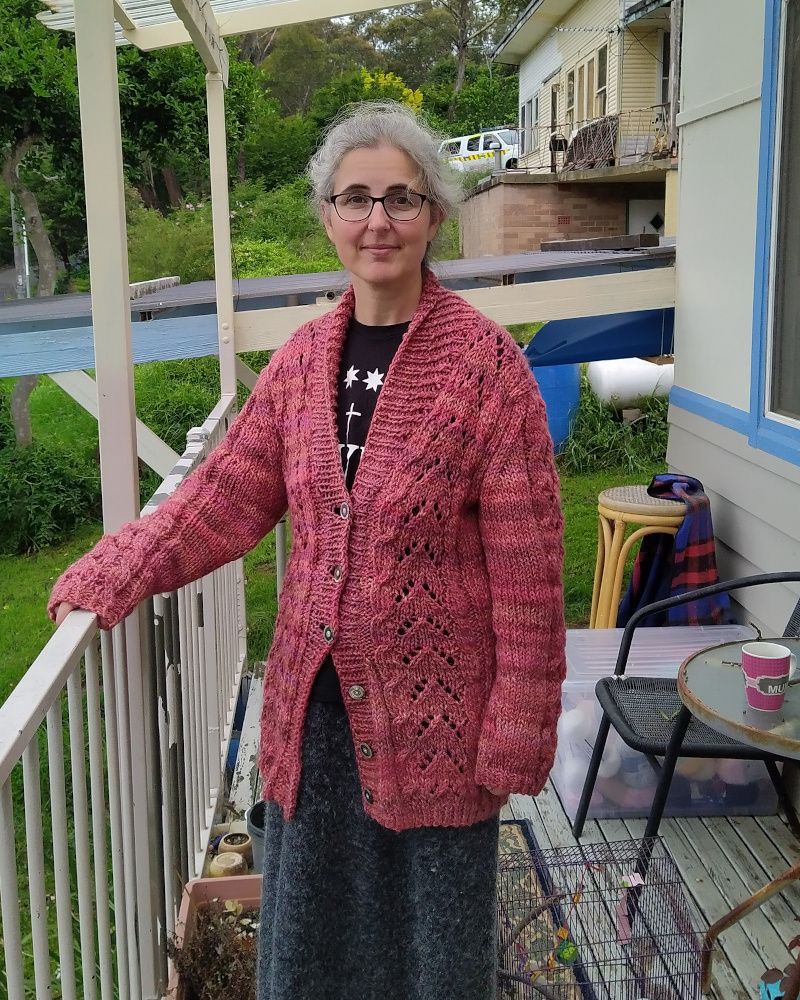 comments powered by